Our Studio Covers.....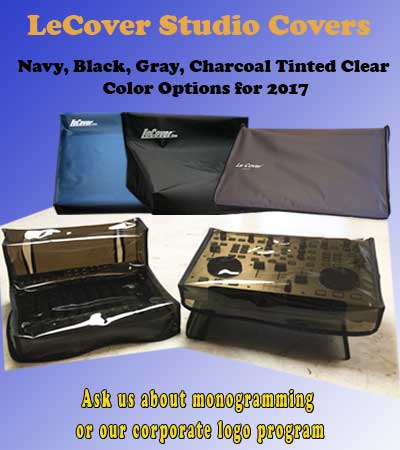 The studio covers are protection for your indoor studio gear: Keyboards, Synths, Drum Machines & Mixing Boards.
We use a Nylon outer fabric with a dust-free, vinyl backing and is available in 3 colors: Black, Gray and Navy Blue.
Need to see your gear while covered? New for 2017 we have a Charcoal tinted 10 gauge vinyl material and is perfect for showing off your gear.
Each cover will fit the dimensions of the equipment listed on our website and is designed so that your gear may stay connected to the XLR connections and other cables on the backside.