Our GIG Covers .....
Our Foldable Basic LeCover™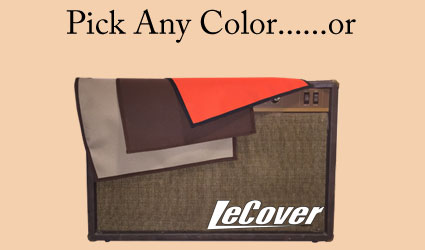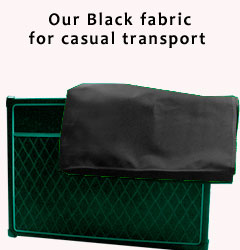 Our 2-ply 600 denier Polyester material is vinyl backed and is easily foldable. Available: Orange, Brown, Tan & Black
Our Padded LeCover™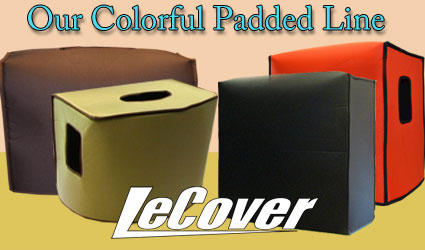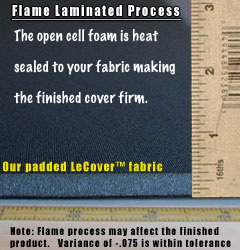 Our Most Popular! We heat laminate a 3/8" open cell foam to our 600 denier Polyester (PCV backed) with a soft tricote cloth backing to give you a padded, cost savings coverage.
Available: Black, Brown, Tan & Orange.
Our Padded PLUS LeCover™ is New and Improved
We now have the only water repellent (DWR) coverage in the industry and have increased the the thread density to an amazing 1220x 915d. (denier) rating, wow!
Our new Cordura® Polyester Padded Plus is urethane coated on both sides. What does this mean? Liquids roll off. It is then flame laminated to a *1/2" open cell foam with soft cloth tricote backside. Available in Black.
* There is certain percentage of burnoff of foam during the flame lamination process to adhere to chemically treated fabrics such as urethane coatings. The final thickness may vary.